Log in to Ultorex and click on the icon in the upper right to display the menu related to your account.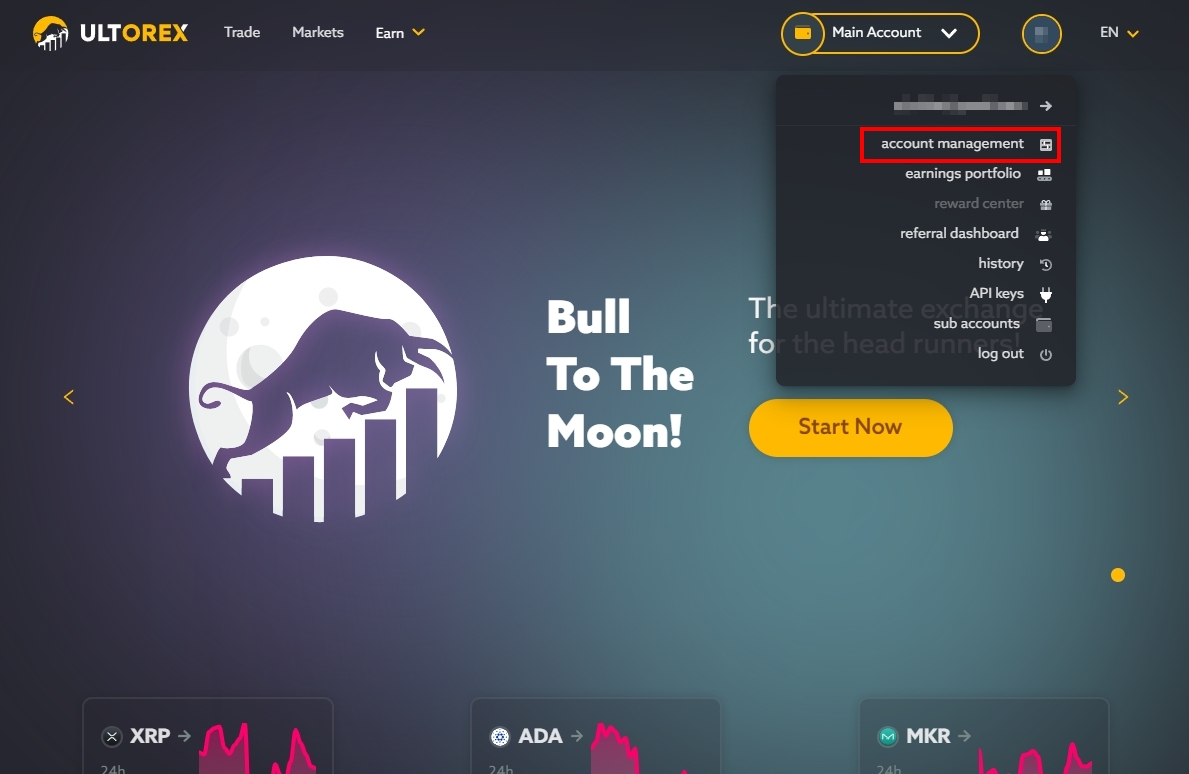 Click on "account management" to go to the Account Management page.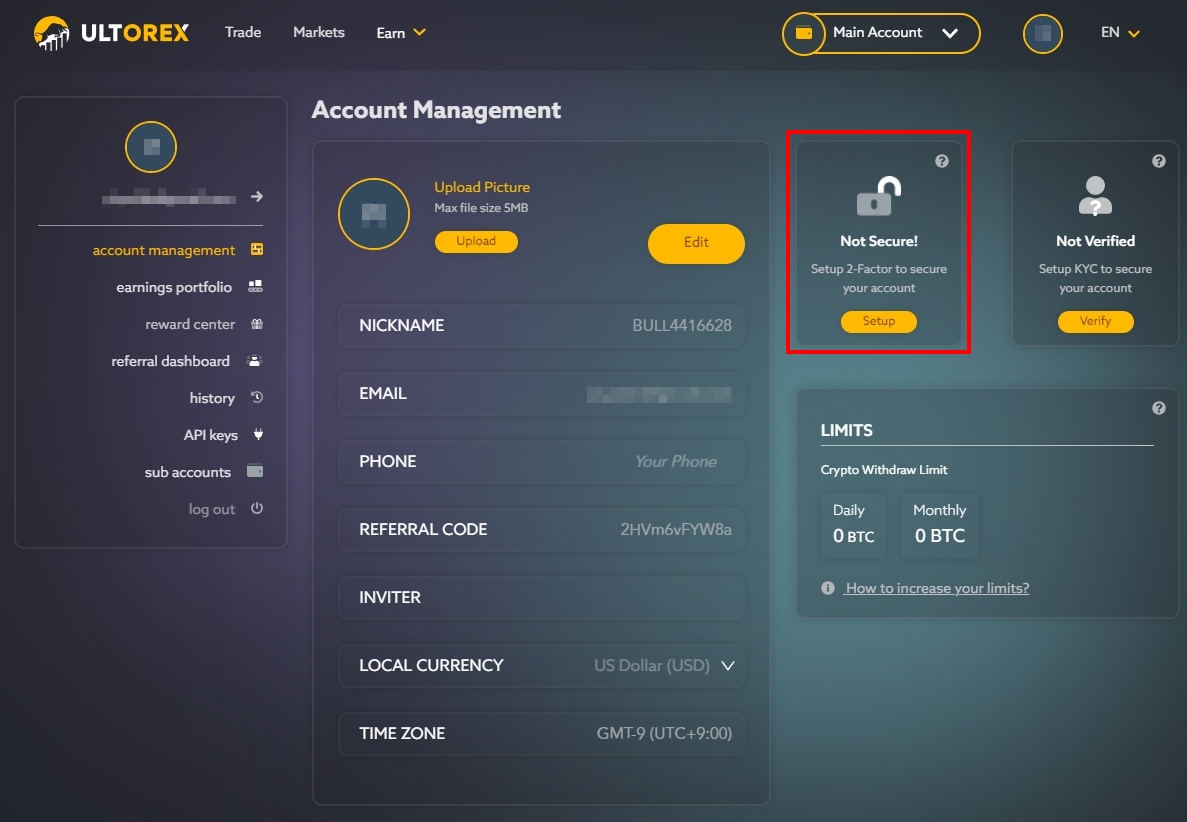 You can set up two-factor authentication (2FA) after being directed to SkipID by clicking on "Setup" in the red framed area of ​​the Account Management page.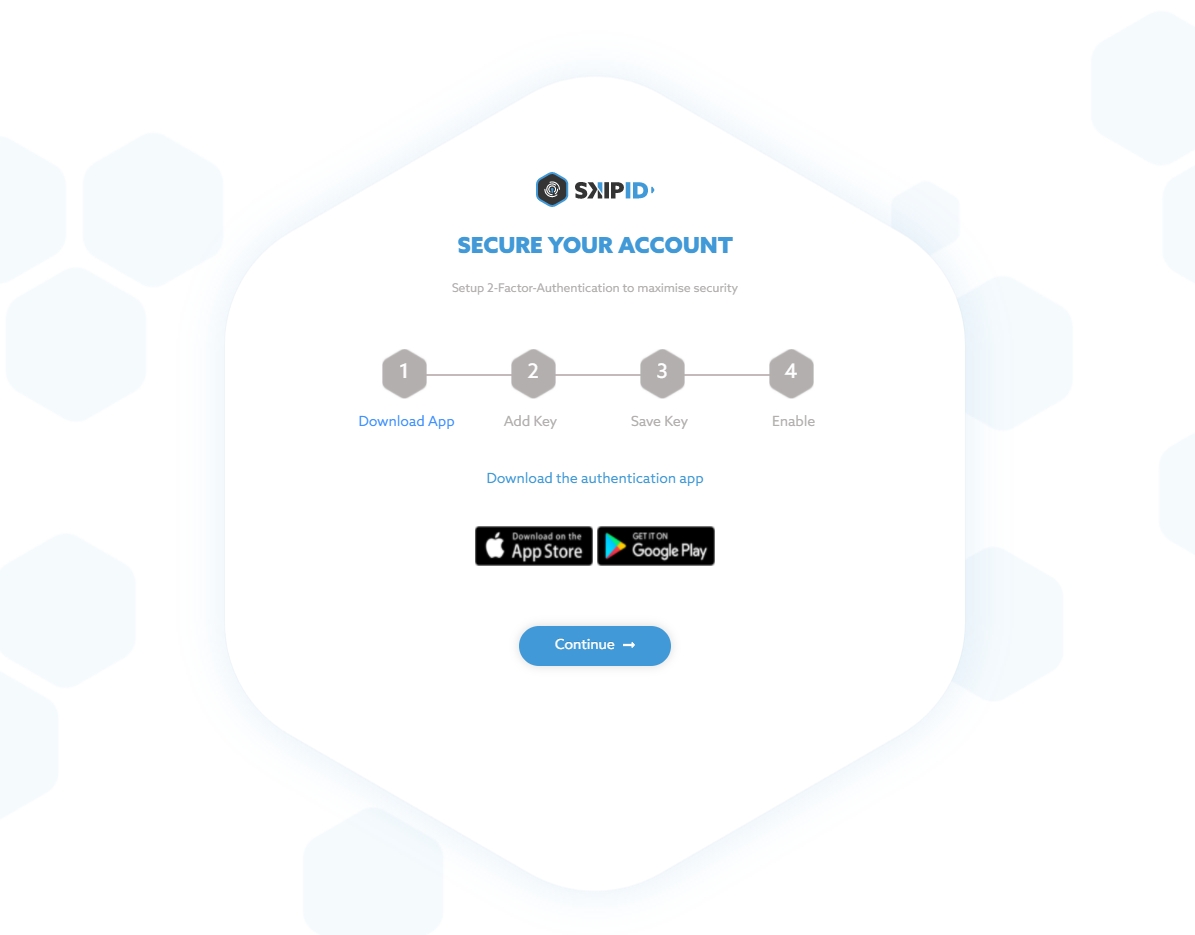 A dedicated app is required for 2FA. Choose the app that suits your device.
*2FA apps are not services provided by Ultorex or SkipID. Please check with the provider of each app for how to use it.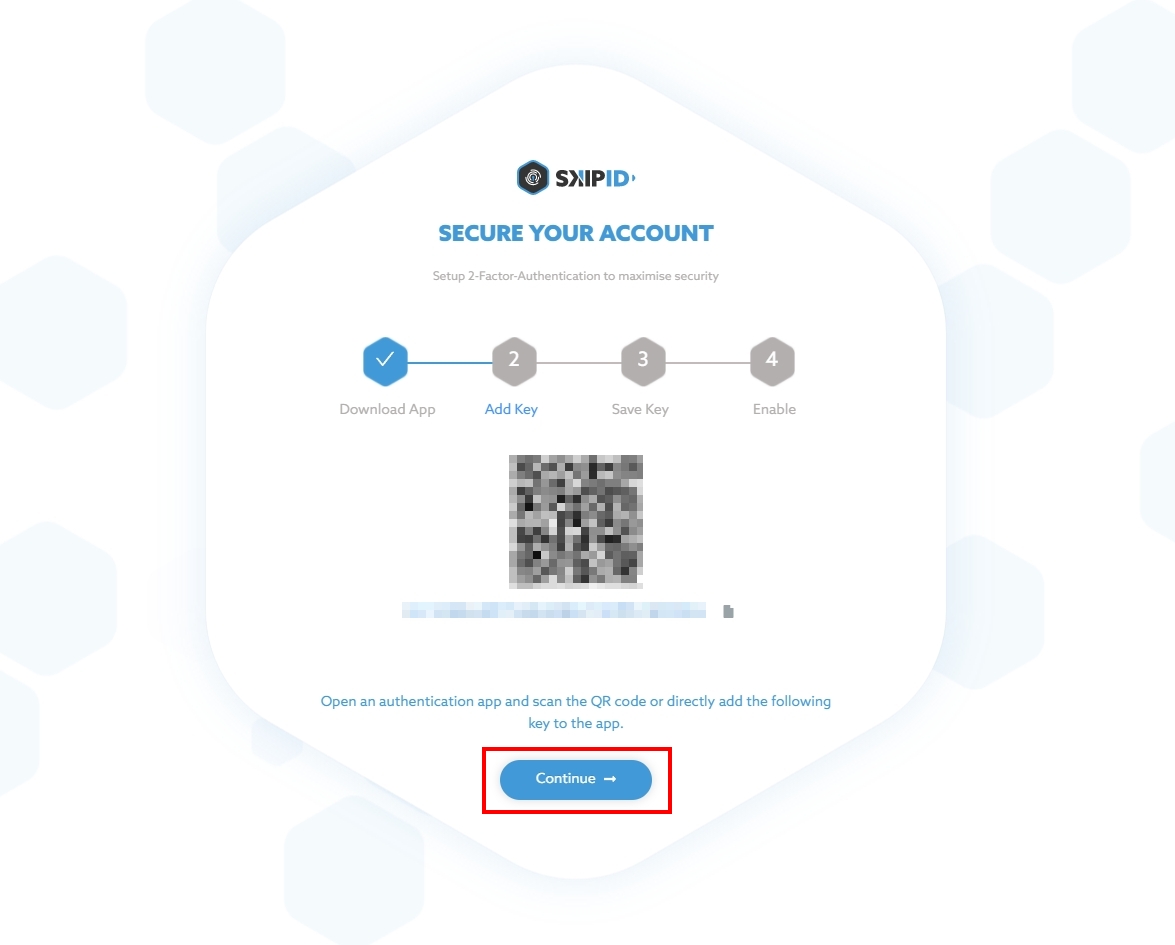 After installing the app, click on "Continue" and the QR code will be displayed.


Select "Scan QR code" from your app (the prompt differs depending on installed app), and scan the displayed QR code.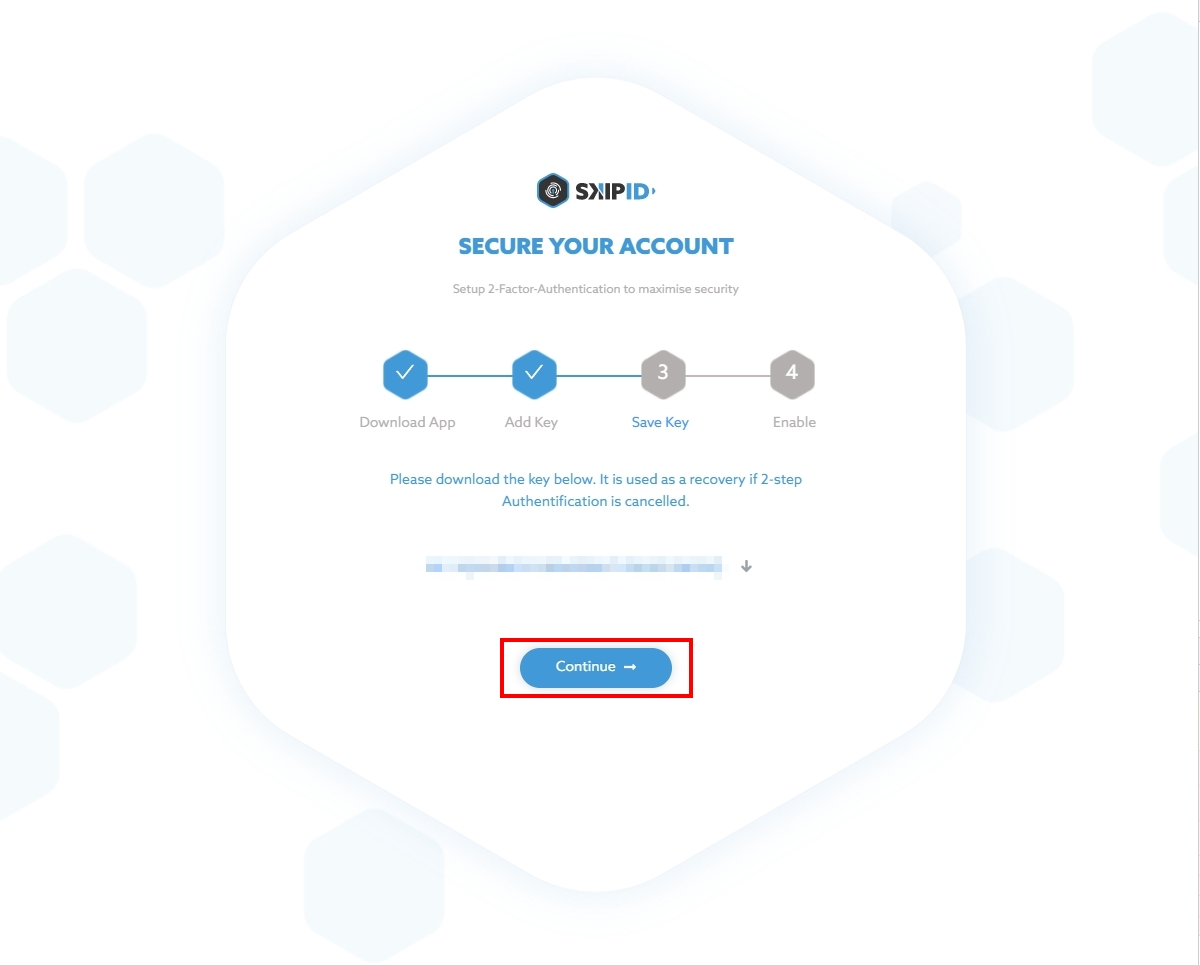 If you misplace your 2FA device, you will not be able to log in.


Be sure to securely save the displayed Key before pressing "Continue."
*If you have not completed identity verification (KYC), you will not be able to log in to your account.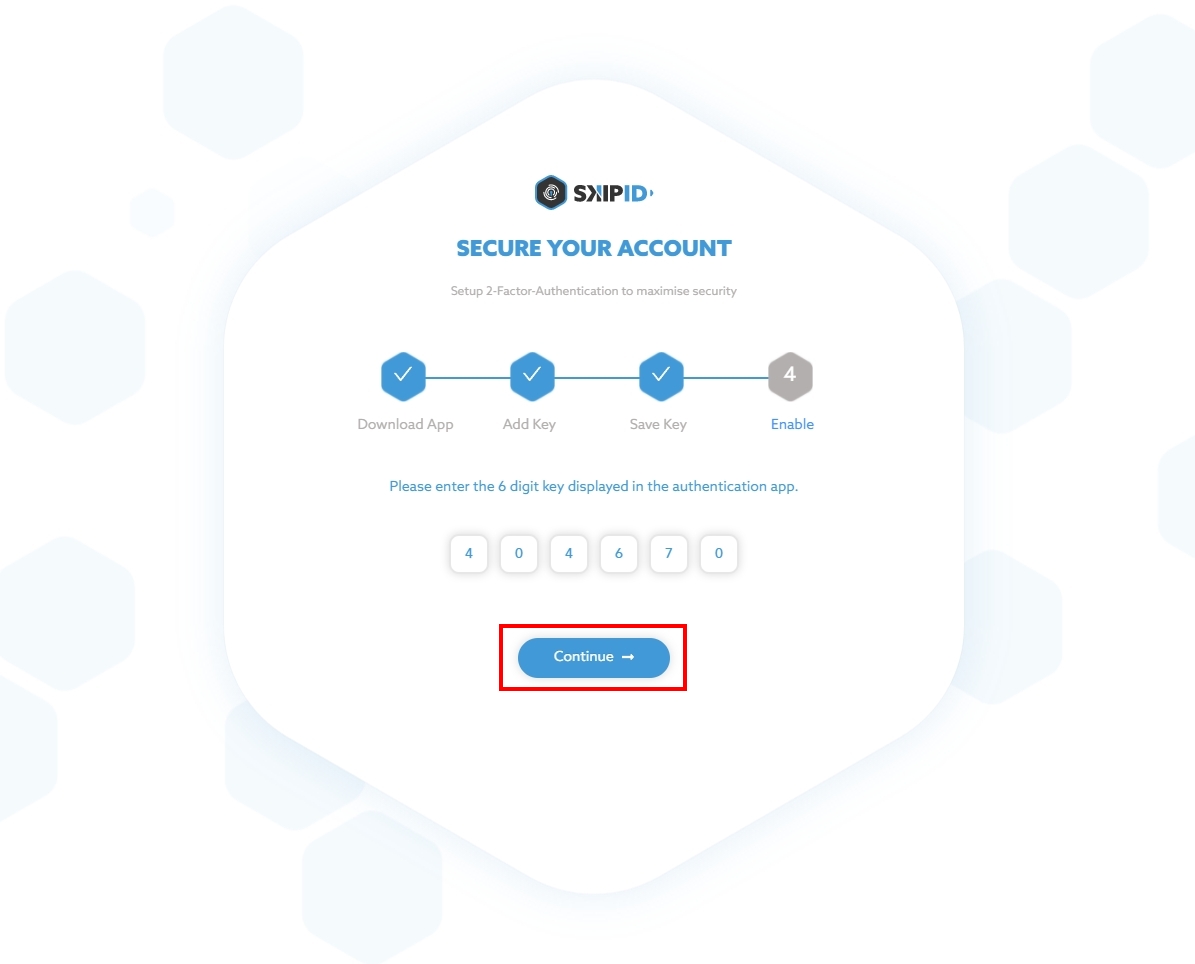 Enter the 6-digit code displayed on the app, and if authentication is successful, the 2FA setting will be completed.