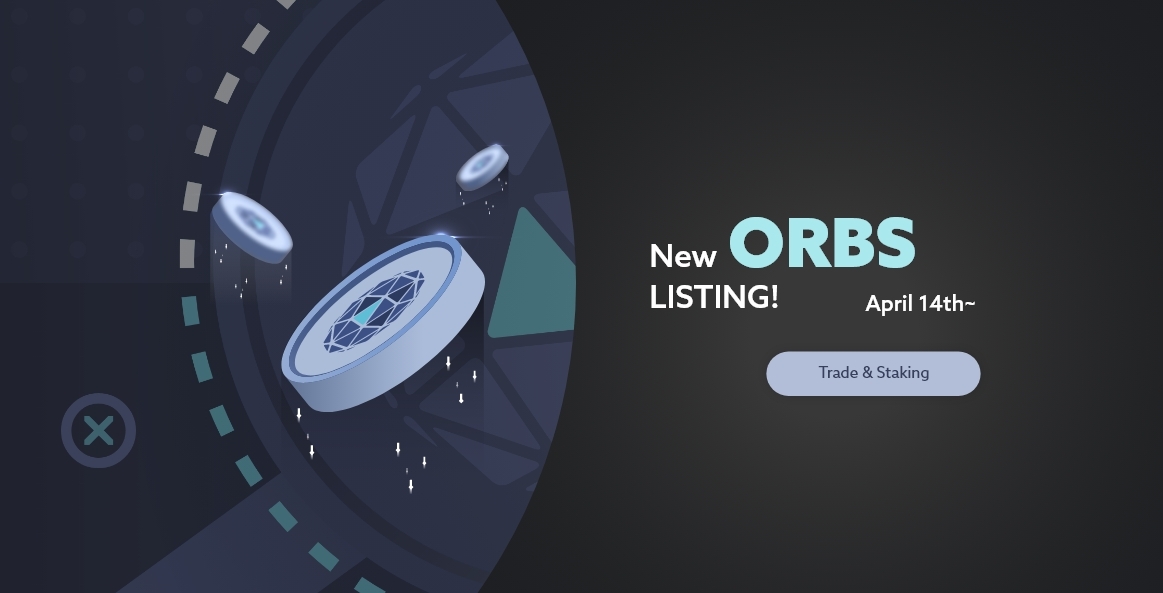 We have listed ORBS (Orbs).
New Listing
ORBS (Orbs)
Trade Pairs
ORBS/USDT
ORBS/USD
*ORBS purchased and staked on Ultorex is also eligible for the staking campaign.
When
4/14/2022 10:00 UTC~*

*Maintenance will start at 4/14/2022 8:00 UTC and is subject to change without notice.
Disclaimer
Cryptocurrency trading is risky. Be careful when trading. Ultorex is not responsible for any trade losses.
Ultorex will continue to provide a better trading environment and more attractive services.
Thanks for your support.
Ultorex Team