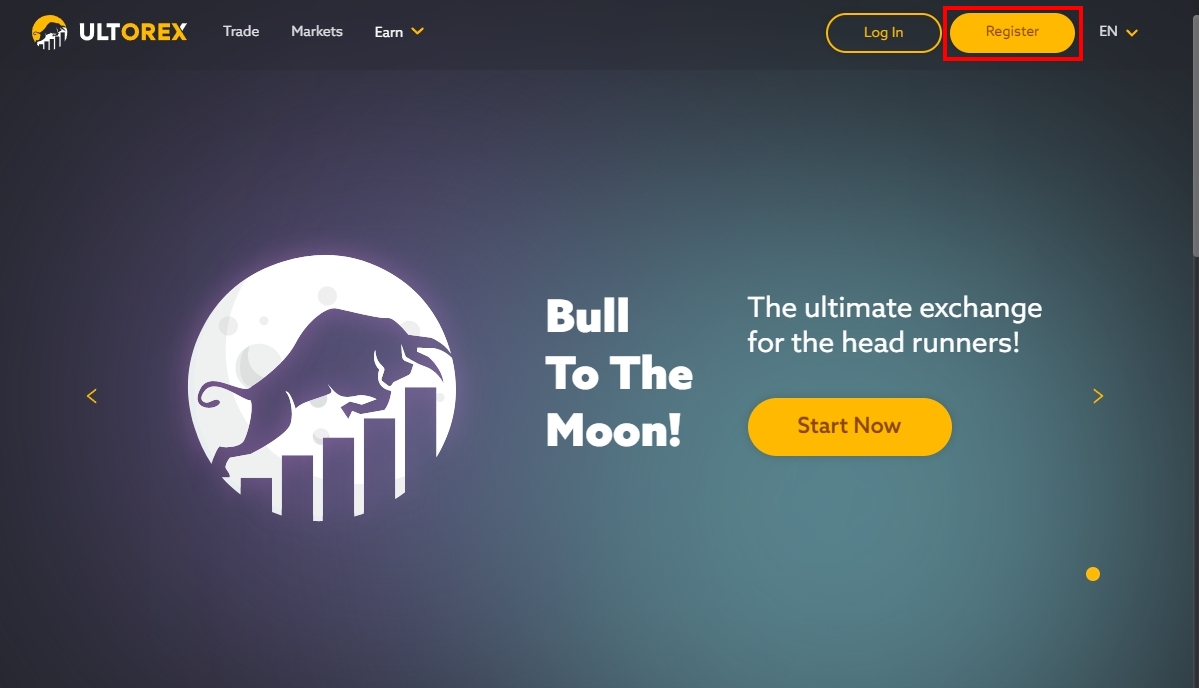 Click on "Register" from the homepage.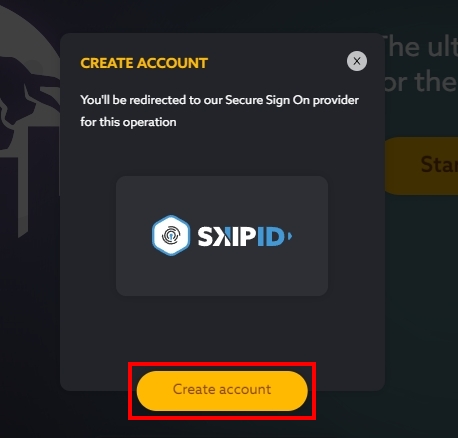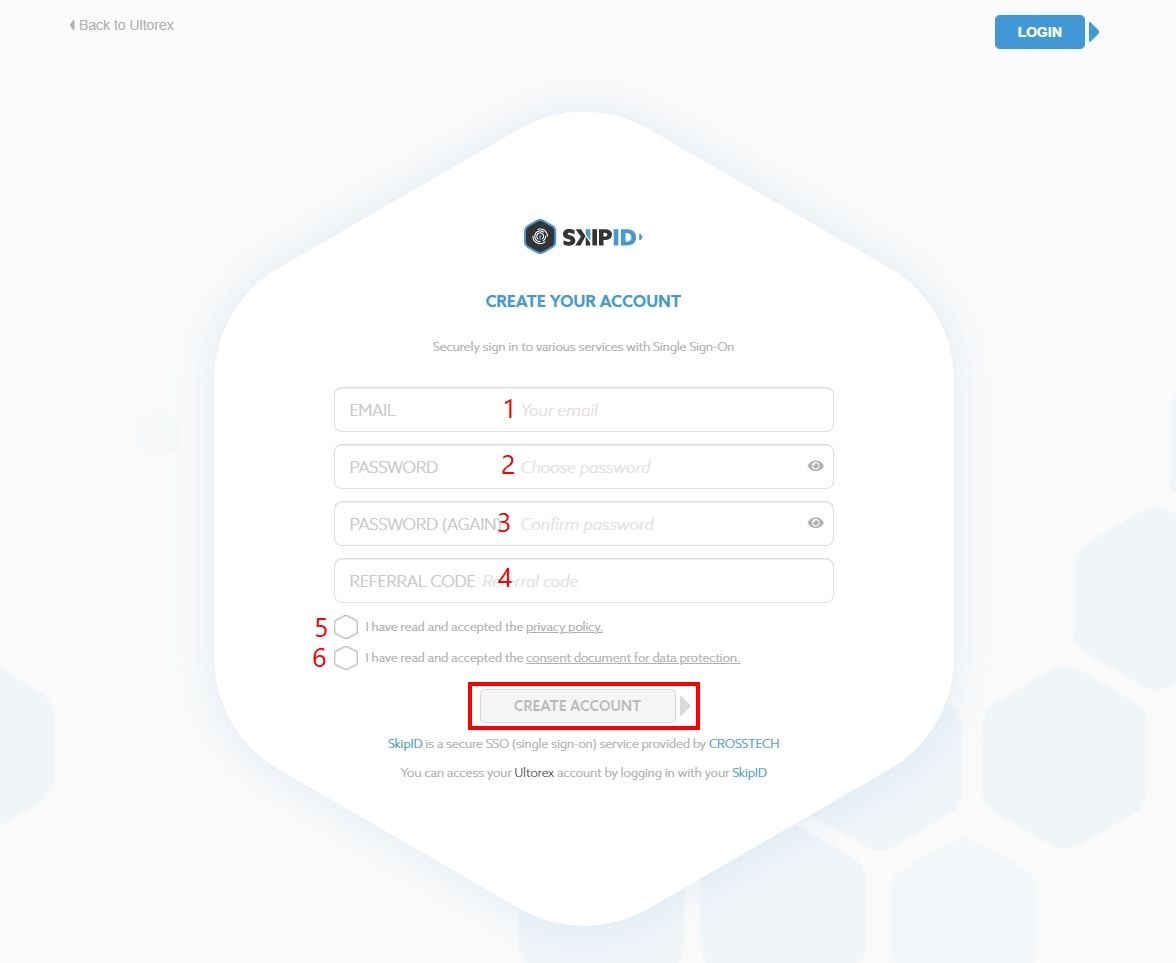 Clicking on "Create account" will redirect the user to SkipID, where the user will enter the required items below:
Email address

Password

Password (to confirm)

Referral code (optional)

Check the box to accept the Privacy Policy

Check the box to accept data protection
*Referral codes (optional) can only be entered once during account registration. Once a Referral code is entered it cannot be changed. It also cannot be added to an account after registration.
**This is a registration guide for new Ultorex members. When migrating over from CROSS exchange & Koindex, please be sure to click on the email link arriving from your registered email address. Be careful in that setting up a new account with a different email will not migrate your funds from the previous exchanges.
For account migration, please verify the following information page:
https://ultorex.zendesk.com/hc/en-us/articles/4415574929561
After clicking on "Create Account", a confirmation email will be sent to the email address you entered in 1.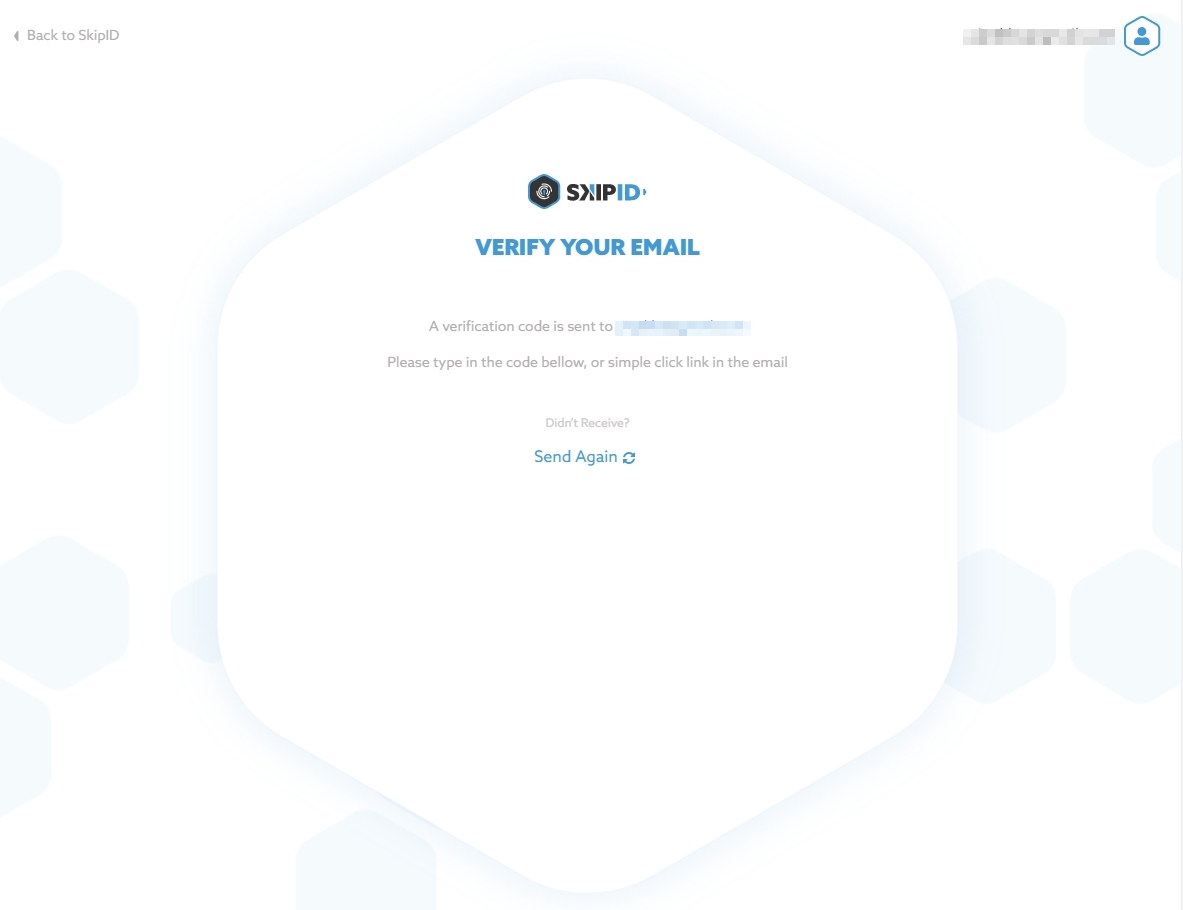 If you do not receive the email, you can resend by clicking on "Send Again."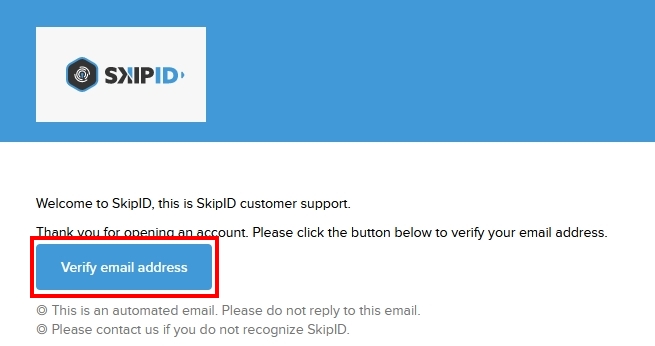 Click on "Verify email address" in the email you receive from SkipID to complete your SkipID account registration.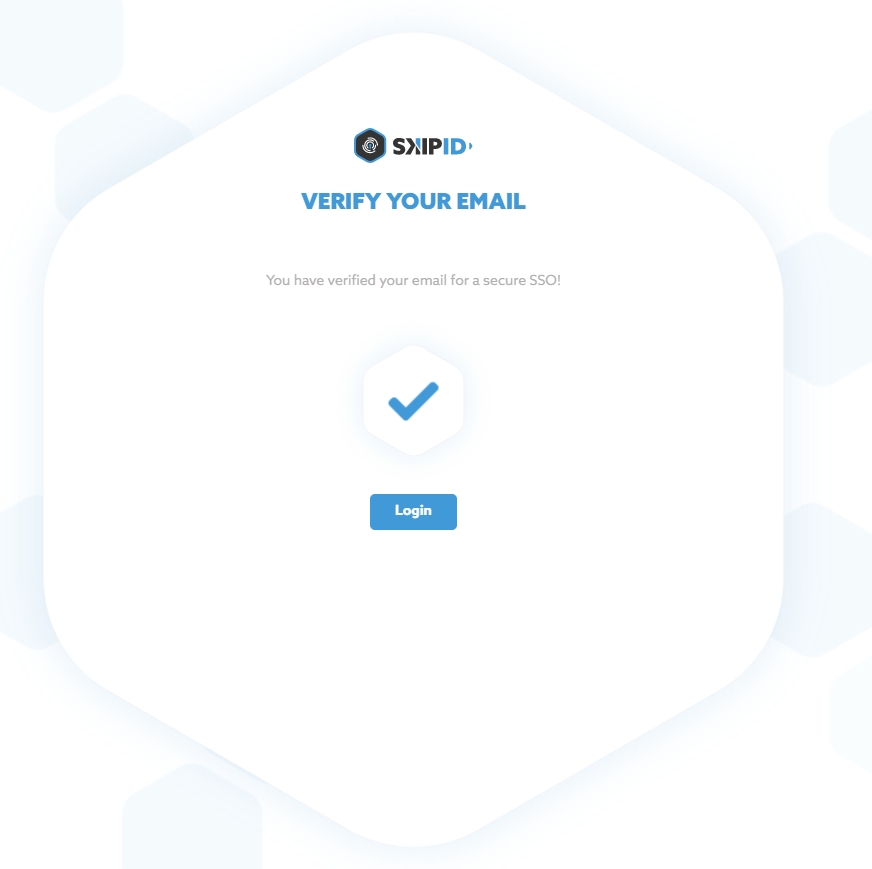 This completes account registration.