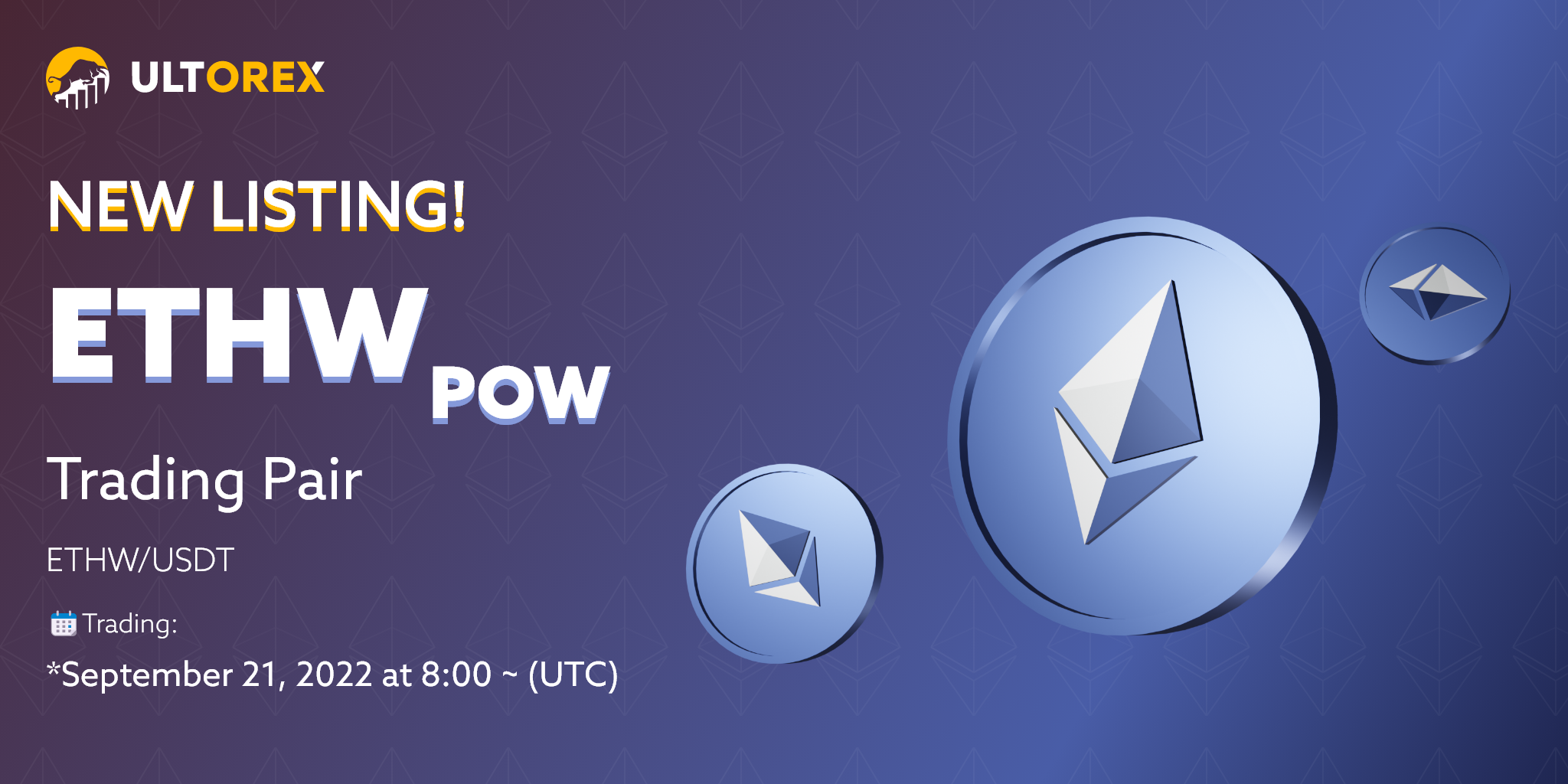 ETHW trading and withdrawals are enabled. Deposits were previously enabled.

Cryptocurrency
ETHW


Trade Pair
ETHW/USDT

Withdrawal / Trading Start Date
9/21/2022 8:00 UTC ~
*The above dates and times are subject to change without notice.
**ETHW may be delisted in the future if the network is unstable or the chain no longer has support.

Thanks for your support.


Ultorex Team