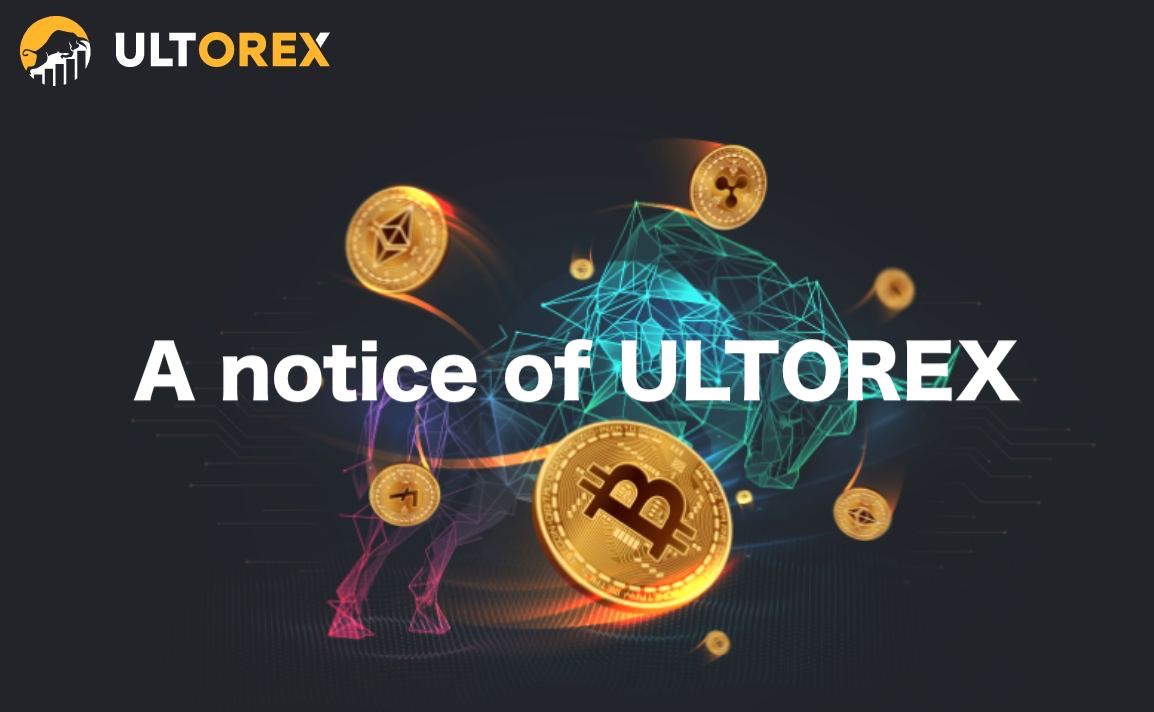 Regarding the Ethereum Merge, the next update will be on 9/15/2022. Since the precise date and time have not been announced as of yet, Ultorex will implement the following measures to safeguard user assets.
Suspension of deposits and withdrawals (ETH and ERC-20 tokens): 09/15/2022 0:30 UTC~



Temporary suspension of ETHS/ETHW trading and swap functions: 09/14/2022 10:30 UTC~
After deactivating all services related to ETH/ETHS/ETHW, we plan to take a snapshot of user ETH/ETHS/ETHW balances and continue to monitor the Ethereum Merge.
Regarding the date and time of reopening, we will resume once things have stabilized. After resumption, we will make an announcement on Ultorex's official Twitter account.
Currencies subject to Deposit/Withdrawal Suspension
- ETH
- ERC-20: OMG, ORBS, FTM, MKR, UNI, MANA, SAND, SHIB, USDT, USD
For related matters, please view our past announcements.


■ Past announcement
Support of the ETH 2.0 Upgrade & Pre-swap Listing of ETHS & ETHW Tokens for the Possible ETH Hardfork
https://support.ultorex.io/hc/en-us/articles/9325222769689


Notice of ETH Swap Method and Trading of ETHS & ETHW
https://support.ultorex.io/hc/en-us/articles/9399313532569

Notice of Temporary Suspension of Deposits and Withdrawals of ETH and ERC20 Tokens Due to the ETH 2.0 Merge Upgrade
https://support.ultorex.io/hc/en-us/articles/10207253007513

Thanks for your support.


Ultorex Team