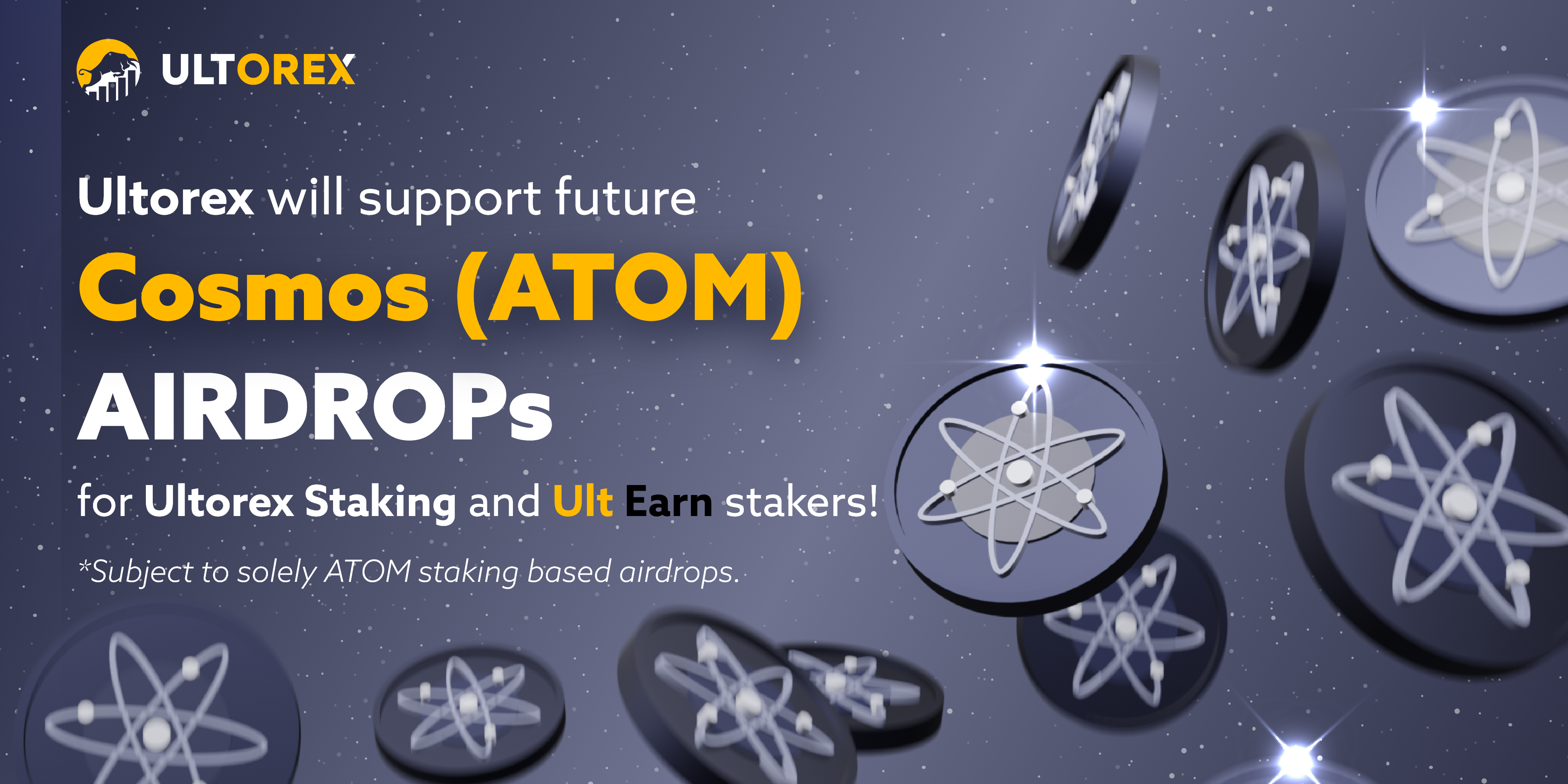 ◆ About Cosmos (ATOM) Airdrops
Nowadays, if you own Cosmos (ATOM) and stake them, you can get free airdrop tokens where oftentimes the tokens you get are quite valuable. However, gathering the required information can be quite complex and confusing when trying to profit.


Therefore, we are providing a service allowing users who staked ATOM on Ultorex to easily receive these coveted airdrops. To get an airdrop, all you have to do is stake ATOM with us and provide us your specified airdrop receiving address.
◆ You can receive the full amount of the distributed Airdrop tokens
We will cover your transfer fees.
◆ Future airdrop information for Cosmos
https://airdrops.io/atom-holders/


We are planning to support the airdrops listed on the above two websites. Let us know if you have any other information that needs research on Ultorex. The research team will respond as much as possible.


Please note, we may not be able to fully support an airdrop depending on the conditions and individual staking limits from the project side.
◆ Procedure for receiving airdrops from staking ATOM
Deposit ATOM to your Ultorex account

'Stake' your ATOM

Stay on the look out for official twitter announcements of new airdrops

Provide us your airdrop receiving address from the issued dedicated page

Your airdrop tokens will be sent to the address you provided
◆ What qualifies for earning ATOM airdrops?
You can earn airdrops from both staking and ULT Earn your ATOM through Ultorex.
Staking
| | | |
| --- | --- | --- |
| Cryptocurrency | APR | Min. Required Amount |
| ATOM | ~14% | 1 ATOM |
ULT Earn
| | | |
| --- | --- | --- |
| Cryptocurrency | Lock Period* | APR |
| ATOM | 30 Days | 15% |
| ATOM | 60 Days | 17% |
| ATOM | 90 Days | 20% |
*The minimum application amount for ULT Earn is 1 ATOM.
The staking reward (APR) and the maximum allowed amount of applications may change due to market conditions.
Thanks for your support.
Ultorex Team