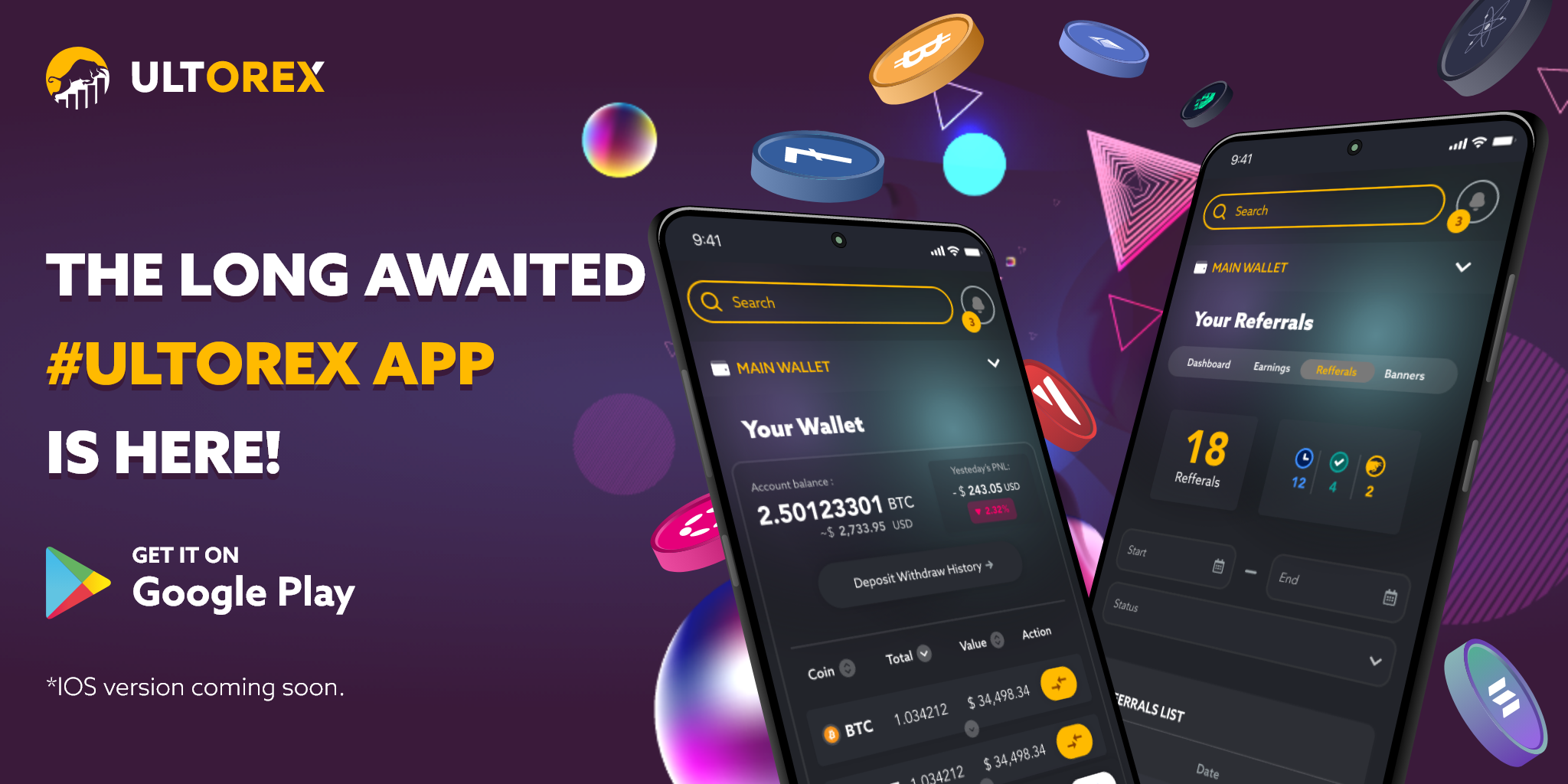 The long awaited Ultorex smartphone app (Android ver.) is now available on Google Play!


The Ultorex app is intuitive and easy to operate with great convenience.


The app allows you to perform easy trading, fast and safe deposits and withdrawals, and quickly check your assets.


Release Date
7/20/2022 6:00 UTC ~


Version
Android (Google Play)
iOS (App Store - Apple, to be released soon)


Where to Download
Android: https://play.google.com/store/apps/details?id=com.ultorexapp.io
iOS: Coming soon


App Functions
Cryptocurrency spot trading

Cryptocurrency deposits and withdrawals

Check your transaction history

Monitor your account balance

Monitor referrals

Manage Staking and ULT Earn
Such above functions can easily be performed from the app!


Of course, we plan to add many more functions in the near future.


The iOS version is almost ready with its release to be announced soon.


Thanks for your support.


Ultorex Team